Make-up parties for little princesses...

How many of us have seen little girls watching their mums apply make-up before they go out? They are intrigued by the different colours, products and styles, and associate it with being a grown-up...or a princess!
If you are looking for something a bit different for your little girls birthday party, then this is it!
This party mixes traditional games, such as pass the parcel, but with a make-up twist. Little princesses will also be taught how to make-over their favourite disney princess (on paper using child-proof make-up), be given the opportunity to wear a tiara and wand whilst, most importantly of all, having fun and playing games. At the end of the party each little princess will be given their very own goodie bag to take home with them.
The type and amount of make-up to be used during any little princess party will be discussed in full with parent(s) / guardian(s) upon booking, ensuring adults and children alike are happy with every aspect of the booking.
Minimum party size 6 children: £20 per child (price includes individual goodie bag)

Hen-night make-up parties...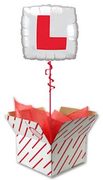 There is one objective to a hen night...to have fun and look glamorous! Because, at the end of the night, it could be quite a different story...! This is why I offer make-up parties, for the bride and her hens!
It's different, it's fun, can be held at any time of the day and is also suited to hens of all ages, therefore being a perfect way of being able to involve everybody in the bride-to-be's Hen-Do!
As part of the party, each hen will receive a make-up goodie box, which contains products to be used on the day and also for them to keep. The bride-to-be will also be given a make-up goodie box, but with an extra surprise in it!
The bride and her hens will be taken through a basic skin care routine and how to look after their skin,
after which, they will have a step by step demonstration, on a selected member of the group on how to apply the make-up in stages. They will then be given time in-between each stage for members of the hen party to either attempt to recreate that stage on themselves or on a partner, depending on the preference of the group.
Throughout the party there will also be make-up themed games to be played and a test your knowledge quiz at the end.
Lots of fun is to be had and by the end of the party everyone has a better understanding of how to look their best! It
can also be a great way of all getting ready together, if intending to go out after the party!
Minimum party size 6 people - £29 per person (price includes individual goodie box)
Please note, dependant upon location, make-up parties may incur travel charges. This will be discussed in full upon enquiry / booking.
How to book your make-up party...
To enquire further / book your very own make-up party, please fill out a
contact form
, e-mail me at
info
@nyssaaddison.co.uk
or, if you would prefer to speak to me in person, you can call me on
07539649270.

​