About Me...
​My name is Nyssa Addison and I am a mobile freelance make-up artist & hairstylist who offers bespoke
bridal
and
special occasion
make-up & hair styling,
hosts hen & little Princess make-up parties
and also covers all areas of the
commercial
world; including beauty, editorial, music videos and corporate work.
Whilst I am primarily based within Hertfordshire, I do also cover Bedfordshire, Buckinghamshire, Berkshire, Essex, London, Kent, Oxfordshire and Surrey and can sometimes travel further
upon request
.
I qualified at
The London School of Beauty & Make-Up
, one of the largest and most prestigious independent beauty schools in Europe, with International Make-up Association (IMA) Diplomas in the following:
Make-up application (Day, Evening & Bridal);
Dressing hair; and
Fashion, photographic and media make-up.
As well as working freelance in many areas of the industry, I am also lucky enough to teach other aspiring make-up artists on courses held at
The London School of Make-up in Oxford Street.
​​
​Why I love being a make-up artist and hairstylist...
​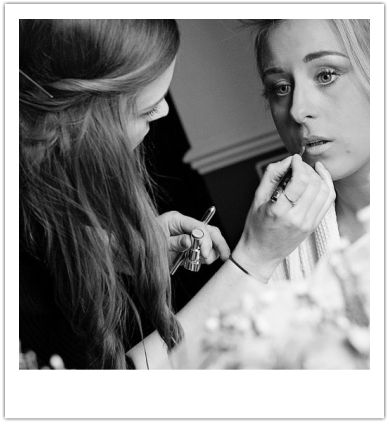 ​Have you ever looked in the mirror and felt unhappy with the reflection staring back at you? If your answer to this question is 'yes' then the truth is, statistically, you are amongst the majority. It's a sad reality that a lot of us will often focus more of our attention on our physical imperfections which, in turn, knocks our confidence and stops us from feeling beautiful.

As a professional make-up artist and hairstylist I am extremely fortunate in that every time I work with a client, I am not only able to remind them of what is naturally beautiful about them, but I use my experience and expertise to enhance these features, helping to bring out the confidence that allows them to feel gorgeous from head to toe.

This is the reason why I love what I do and I am very passionate about what I do. My job is not only about enhancing physical appearances, but also about helping to restore a feeling that can last a lot longer than just the make-up or hairstyle itself.

I like to think of my work as an art form and I take my art very seriously, after all perfection cannot be obtained without being a perfectionist and this takes time, hard work, dedication and a lot of creativity.

So, whether you are a bride wanting to look radiant on your big day, a model wanting to look timeless in front of the camera, or a host / hostess who would like to turn heads at your special event, then I can assure you my work will not be over until we can stop crowds with everything that is beautiful about you!

...and I only use the best...


I only use the best products by the best brands, including (but not limited to):


​Thank You...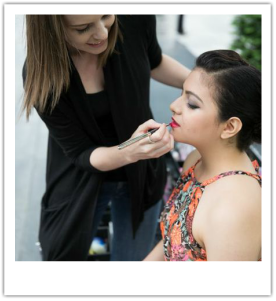 ​
..
. for visiting my website and for your interest in me. I hope that you will find all the answers you need within my site but, of course, if there's anything more you would like to know or discuss, please do not hesitate to contact me, either by filling out a form on my 'contact me' pages, phoning me
on 07539649270 or emailing me at
info@nyssaaddison.co.uk
.

​I look forward to hearing from you and working together in the future!
​Nyssa xxx