My bridal & special occasion gallery and testimonials...
​
Bridal Make-up Gallery

Bridal Hair Gallery


​Testimonials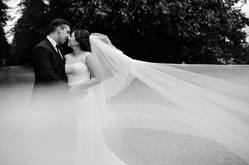 Madeline - Bride

Thank you so much for being a part of the build up, and the big day. You were tremendously professional
but friendly and easy to get a long with which I think is most important on your wedding day to feel
comfortable. It felt like you were part of the bridal party as we got ready having a chat and a giggle. I could
​ not fault the service you provide, thank you. Madeline.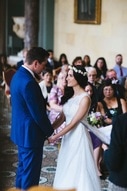 ​Mariko - Bride

Nyssa is such a talented artist; she has a friendly approach and calming aura which was perfect for dispelling my wedding butterflies. I am so grateful to Nyssa for making me feel relaxed, confident and special – creating a perfect look which was beautifully subtle and feminine, and enhanced my best features. I would recommend her without hesitation.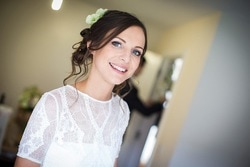 Kerry Deane - Bride
Thank you! Thank you! Thank you! There are not enough thank yous in the world to express how grateful I
am to you for all your hard work and time in the lead up to my wedding and on the day itself. You made us
all feel so comfortable and special! I absolutely loved my hair and make up, it was exactly as I'd imagined
and my bridesmaids were thrilled with theirs too. The care and attention you gave to each of us is something
I'll never forget. I feel so lucky to have found you! Kerry Randall (Deane) x x x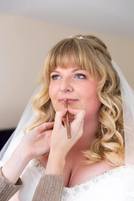 Steph - Bride

Nyssa was a star!! I honestly can't thank her enough. I was made to feel amazing on the day with no stress and just calm.
The end result was just what I wanted. Even a few days before when i was trying to find the lipstick shade because I loved it
was no trouble! Instant replies along the whole process was perfect! I'd recommend her to everyone.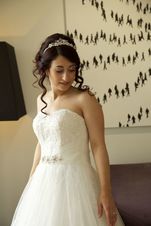 Ashley - Bride
​
I could not have asked for a better make-up artist and hair-stylist than Nyssa! From the initial inquiry to the wedding day, we
had great communication, and Nyssa was always so sweet and friendly. I was so impressed at how amazing she made me
and my bridesmaids look - everyone was full of compliments all day! All our make-up and hair stayed all night long, with only
a bit of lippy needed later in the evening. One of the best things was how much fun Nyssa and her colleague were on the
morning of the wedding - we all had a brilliant time. I know if I'd been the nervous type she'd have easily calmed my nerves. I
wouldn't hesitate to recommend Nyssa to any of my friends - You couldn't meet a more lovely and talented lady!! Thank you
Nyssa, you were part of the wedding experience :) xxx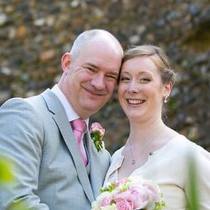 Hanne - Bride

You did an amazing job on my hair and make-up on my wedding day! It was very relaxing to have you around and thank you so much for helping me button-up my dress and put on my shoes - which otherwise would have been
very challenging with the bump :) My hairdo and make-up were perfect! I cannot thank you enough, Nyssa! You
​made me look and feel so beautiful on my special day and I will always remember the look on Paul's face when I walked down the isle :) - Hanne Merckaert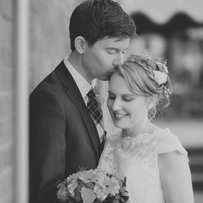 ​ Joanna Harley - Bride
Nyssa is an absolute star! She was there for me every step of the way; from my first conversation with her right
through to ensuring I was perfectly calm right before it was time for me to get married. My hair and make up was
perfect and exactly what I wanted. Nyssa always listened to what I wanted and matched it exactly. She was also
absolutely brilliant with all of my bridesmaids. Nyssa is also a very calming person to have there on your wedding
day, she is so kind and patient and I never once felt stressed or nervous while getting ready. She also goes above
and beyond and helped with the buttons and bow on my dress while also applying the final touches of my lipstick. I
cannot recommend Nyssa enough and only hope I have another excuse to book her in the future :)
Thank you Nyssa, you superstar. xxx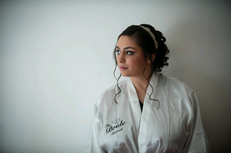 Hannah Morris - Bride
"I have no idea how to start this review because from the begining Nyssa has just been amazing. Ever since I
​was a little girl I knew that when and if I ever got married I would need a hair & make-up artist due to my lack
of skills...so when it came to choosing one I struggled but I came across Nyssa's website and instantly knew
she would be my hair & make-up artist, I made the mistake of shopping around and had to deal with some shocking people who lacked in customer service, each time i'd search for an artist I would keep going back to Nyssa's website so then I knew I needed to contact her...once I did there was no looking back, not only did she have great customer service skills, she was very helpful, calm, sweet, kind and professional (the right kind of professional). On the day not only did Nyssa transform me into the princess I'd always hope to be on my big day but helped me into my dress when my mum felt like she couldn't, helping to calm the situation down. Nyssa also made my mum feel classy, dressy and young just like a mum wants to feel on her daughters wedding day!. My hair & make-up lasted all day and required no touch-ups (minus lippy, for obvious reasons) and the same goes for my mums gorgeous hair & make-up. I can not recommend Nyssa enough (and have done so already). Now you are on her website please do give her a call/email...there is no need for you to go anywhere else."
​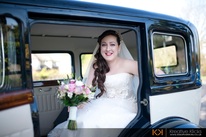 Sarah Peacock's - Bride
Nyssa was very warm and welcoming and made me feel comfortable straight away. I would extremely recommend Nyssa to do friends and families make-up, my make-up was even better then I thought it would be! Felt amazing on my big day and had so many compliments on the day.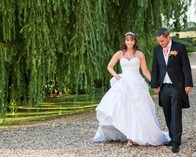 Lauretta Beary - Bride
The service was amazing. Nyssa went above and beyond what was required.
Communication was perfect. Always received speedy replies to emails / texts. She helped in many ways including helping with the flower girls and getting me into my bridal dress. My make up and hair was perfect. It lasted all day. You also kept me calm and relaxed. You done so much more than expected. I am so grateful. I will be calling you soon to do my hair & make-up again. Thank you! Xx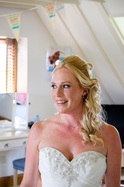 Eleanor Manning - Bride
Thank you so much for making me look beautiful on my big day! My make up was exactly how I wanted it to be...if only I could do my own that good!!
We had such a lovely morning getting ready and we were so happy with how my make up and my bridesmaid's Cara's turned out.
Even with the sun beaming down I didn't have to touch up at all during the day and only a bit of extra gloss in the evening!
Thanks again :)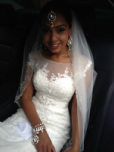 Alesha Naidoo - Bride
Nyssa, Is a real professional and hard working, she does not take a break!
Very pleased with my overall wedding make up. Thank you! x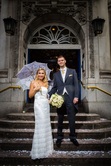 Dora Szrenko - Bride
Nyssa, you were absolutely brilliant!
My make up and hair were perfect on the wedding day and it lasted all day and night.
Thank you for all your help!
Hope to work together in the future again!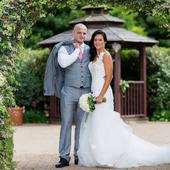 Sarah Neale - Bride
Nyssa was a pleasure to work with from start to finish always listening and taking on board my wishes. I also changed my mind about the style of hair on the day but Nyssa dealt with this extremely well and wasn't fazed at all!
She has a very calming presence which is just what is required on the day of a wedding! I would definitely recommend Nyssa to all of my friends and family
She made me feel & look incredible on my very special day.



Charlotte Thomas - Bride

Wonderfully kind, and patient.
My makeup and hair far exceeded my expectations, i was one happy bride! x



Raffaela Johns - Bride

Nyssa is a wonderful make up artist.
She knew exactly what I wanted, made me feel so special and gave me the perfect look on my wedding day.
I had lots of compliments on my make up throughout the day too.
I would definitely recommend Nyssa to anyone wanting a professional and friendly make up service.
She is fab!! Xx


| | |
| --- | --- |
| | A wedding video of the lovely Hannah Morris and Jack Morris's big day, where I had the pleasure of doing hair and make-up on the day. |

​A selection of behind the scenes photos from bridal fashion shows with
Boxmoor Bridal Boutique...