Christmas party make-up and hair styling...
​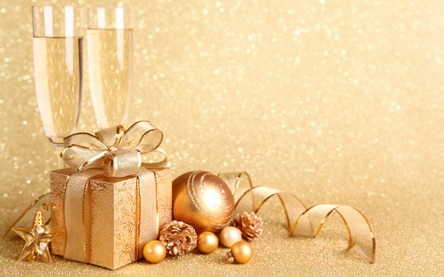 Christmas parties come but once a year, so why not make this year one to remember!
For us women it can be stressful enough deciding what fabulous outfit will be sure to get heads turning and be the talk of the party, but what good is a dress without gorgeous hair & make-up to compliment!
Achieving this yourself can be stressful, which is why I offer a Christmas make-up and hair styling service, to make feeling gorgeous both affordable and achievable!
What to expect on the day...
Before the day of your party, I will ask you to send me pictures of yourself, both with and without make-up. If you would like to have your hair dressed also, I will ask you to provide me photos of you with your hair down. This allows me to establish the level of make-up you are comfortable wearing day-to-day, as well as the range of possible hairstyles that we can achieve. I also ask for you to send me pictures of make-up looks and hair styles which you are as close to your ideal as possible. This ensures that I have a good understanding of what you are looking for on the day itself and allows you to sit back, relax and allow me to transform you.

On the day of your event, as a mobile make-up artist and hair stylist, I am able to travel to you at your desired location and in plenty of time so that there is no rushing around. Please note that there may be an additional travel charge dependant upon the location.

The time it takes to get you ready is wholly determined by what your individual requirements are, however, as a guide, typically this can take between 1.5 to 2 hours. This is to ensure that, by the time I leave, you are 100% happy with the look that you have chosen.

Having your make-up done or hair styled is a very personal experience and it is completely natural to feel nervous or self-conscious beforehand - trust me, everybody worries about their own imperfections. This is why I do everything possible to help make sure you feel completely at ease throughout the entire process, for example, by paying extra attention to those areas where you may feel less confident in order to ensure that you feel at your most beautiful by the time I leave.


Christmas Party Trials...

Your party make-up and hair-styling may not require a trial (as I can work from pictures and the discussions we have before the day itself), however it does allow you the freedom and time to work with me to create your perfect style in preparation for the event. It also means that all you have to do is relax and allow me to re-create your desired look on the day itself.

If you would like to include a trial within your christmas party package then please do let me know upon contact.

Christmas Party Trials

Party Make-up Trial £55*
Party Hair & Make-up Trial £65*

*prices include application of strip / individual lashes

Party Day Pricing...

Party Day

Party Day Make-up £70*
Party Day Hair & Make-up £90*

*prices include the application of strip / individual lashes

How to secure your booking...

To secure your booking a 50% deposit of the total Party Day / Trial cost is required via bank transfer or cheque. This deposit is non-refundable, however the date of the booking can be amended up until two days beforehand. This amount is then deducted from any final, outstanding balance.




Travel Costs...

I will always endeavour to cater to your individual needs, including travelling to you for your trial(s) and on the party day itself. Typically travel costs are included in the prices listed above, however, given some travel distances can be quite substantial, there may be additional travel charges incurred at times. This will, of course, be discussed with you upon enquiry / booking.




How to pay your final balance...

Upon paying your deposit and confirming your booking, you will receive an invoice detailing the services you have requested and your outstanding balance. This balance must be paid either via bank transfer (full details to be provided on the invoice) no less than two days before your Party Day, or in cash on the day itself.


How to book in for you christmas party...
To enquire further / book your Prom make-up and hairstyling services, please fill out a
contact form
, e-mail me at
info
@nyssaaddison.co.uk
or, if you would prefer to speak to me in person, you can call me on
07539649270.

​